Posted by admin on 14 Apr 2010 | Tagged as: Events
Bridge enthusiasts are gearing up for the All-In '10 poker tournament, which is a short ten days away. As the prizes come in and poker players practice, we want to share a few updates on prizes, planning, and players: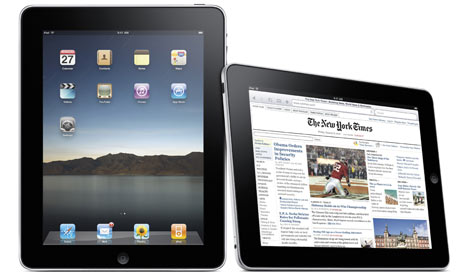 This year's top prize: the Apple iPad. One lucky All-In '10 poker player will win an Apple iPad in the tournament this year. Even if you're not the All-In champion, though, the list of prizes is long, and many players will walk away with something exciting. Check out the full list of prizes here.
Final poker teach-in: Learn to play poker — or brush up on your skills on April 15th, at 5:30pm (AULA, Room A1011). If you're new to poker, would like to get some tips on how to out-play the competition, or can't quite remember the difference between a flop and a flush, come to our final poker teach-in before the All-In '10 poker tournament. David Tripp has some valuable tips that just might help you win the All-In '10 championship, an Apple iPad, and the admiration of all your friends. If you haven't signed up for the tournament yet, now is the time – http://tinyurl.com/all-in10
Sponsor a player:  Many of our All-In players are still looking for sponsors — and the competition for the top fundraiser is fierce! If you'd like to help your favorite player, support Bridge, or be part of the action, please visit our list of players to see who's in the game.
It looks to be an exciting Sunday. We hope to see you there!
No Comments »